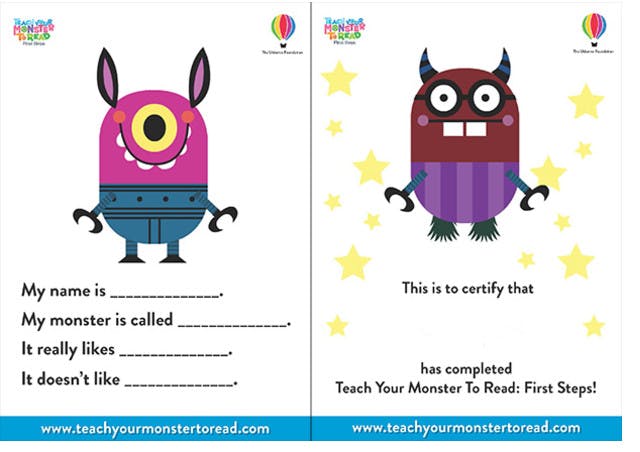 The poster is available once the player has started playing the game – click the 'Poster PDF 'button next to the player's name. You can then give your monster a name and write about what it likes and dislikes.
A certificate can be downloaded once a player has completed all the levels and the monster's spaceship has been mended. Hurray!
Send in pictures of your monster posters – we'd love to see what monsters you have created.
Good luck playing the game!