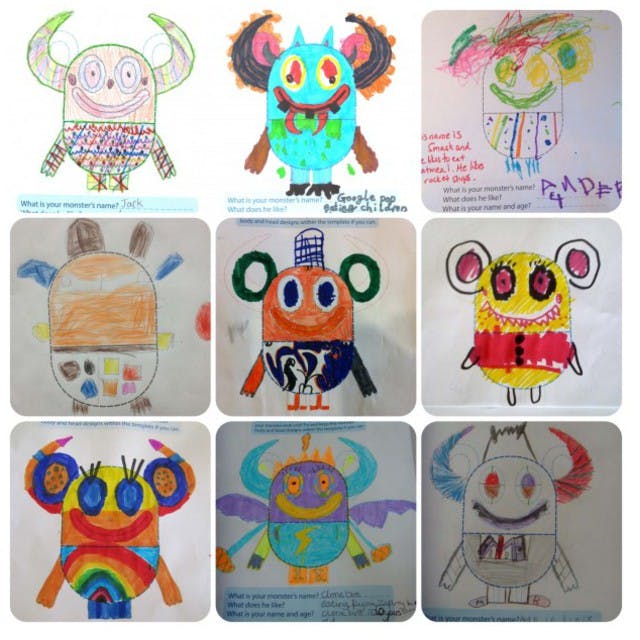 We've had a fantastic response to our Design a Monster Competition – over 400 entries!
We're really excited about announcing the winner, but first we have to choose one. The unenviable task of deciding which monster will go into the next game is up to teacher and digital Leader, Sheli Blackburn (@shelibb – www.digitalleadernetwork.co.uk) and illustrator Rich Wake (www.richwake.com). It's going to be a tough job.
Above is a very small selection of the amazing monsters we've received. Will it be 'Google Pop', 'Jack', 'Bella' or 'Smelly'? Will the monster that likes sweets and zapping be the next star of Teach Your Monster to Read? In two days we'll find out.
Thank you so much to all the children who have created their monsters (and the teachers and parents who have sent them in). All the entries are in the Monster Gallery on Facebook.
Do take a look through the Monsters and share them with your friends!