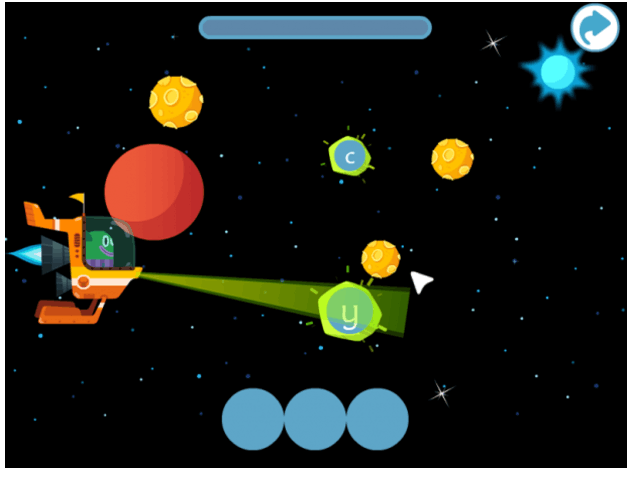 Teach Your Monster to Read 2: Fun With Words
This Autumn, join the monster on his new adventure with Teach Your Monster to Read: Fun With Words.
In Fun With Words, the monster will continue his journey through a spectacular new kingdom of hidden treasure, balloon flights and spaceship rides!
Meeting new characters along the way, such as the Hungry Word Beast, the Space Pirates and the mischievous "Trickies", the monster is on a journey to find his lost spaceship. Throughout his adventure, the monster will collect gold stars which can be exchanged for fantastic prizes.
More information for teachers
The game is designed for children who have already mastered our first game: Teach Your Monster to Read: First Steps. It complements Letters and Sounds up to the end of Phase 4.
It covers:
Introduction and practice of new graphemes / phonemes: ch, sh, th, ng, ai, ee, igh, oa, oo, ar, or, ur, ow, oi, ear, air, ure, er

Lots of blending and segmenting practice with CVC, CVCC, CCV and CCVC words, plus words with adjacent consonants and some polysyllabic words

Introduction and practice of tricky words: he, she, the, to, we, me, be, was, no, go, my, you, they, her, all, are, said, so, have, like, some, come, were, there, little, one, do when, out, what

Reading and comprehension of sentences and captions.

For updates about the launch of Teach Your Monster to Read: Fun With Words, join our Facebook group or follow us on Twitter. Alternatively email our Community Manager [email protected] with 'Game 2′ as the subject.