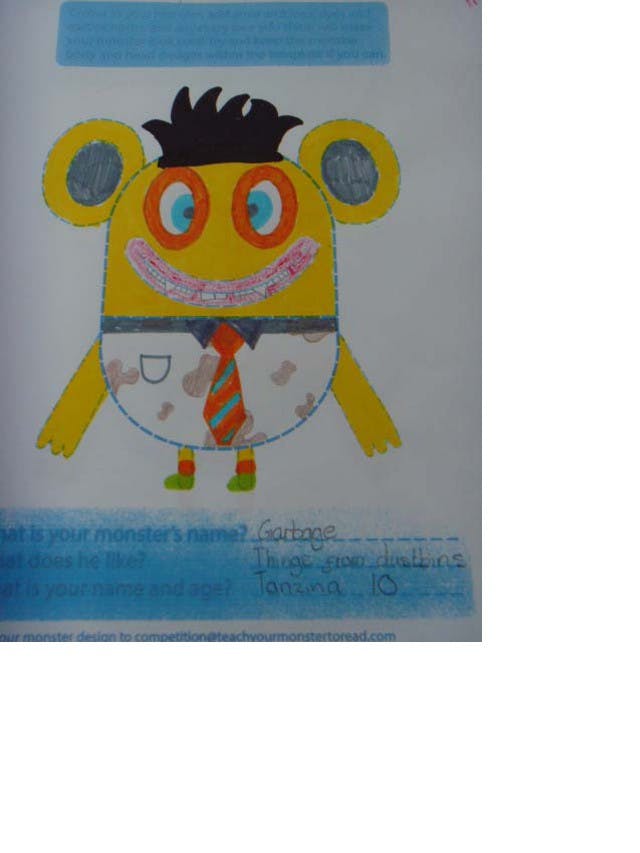 We now have a winner for our latest competition. The top prize goes to Tanzina with her monster, 'Garbage'. Congratulations!
Garbage will be designed by our illustrator Rich Wake for the new Teach Your Monster to Read game "Fun With Words" and she will also receive £150 worth of Usborne books for her school.
The monster will be available as body parts for children to put together, as part of their own monster in the game.
We cannot wait to see the monster animated and ready to begin his journey!
Our judges, illustrator Rich Wake and teacher and Digital Leader Sheli Blackburn chose the winner.
Rich explains why 'Garbage' won the competition:
"This monster is very well designed and neatly drawn. Also, we don't have a yellow Monster in the game yet so he will look lovely and bright in the different environments that he'll travel to. I was also very fond of his tufty hair and cow skin pants. I think he will make a very cheerful addition to the world of Teach Your Monster to Read."
The two equally fabulous runners up are Binta with her monster 'Smiley' and Devlon with his monster 'Oro'.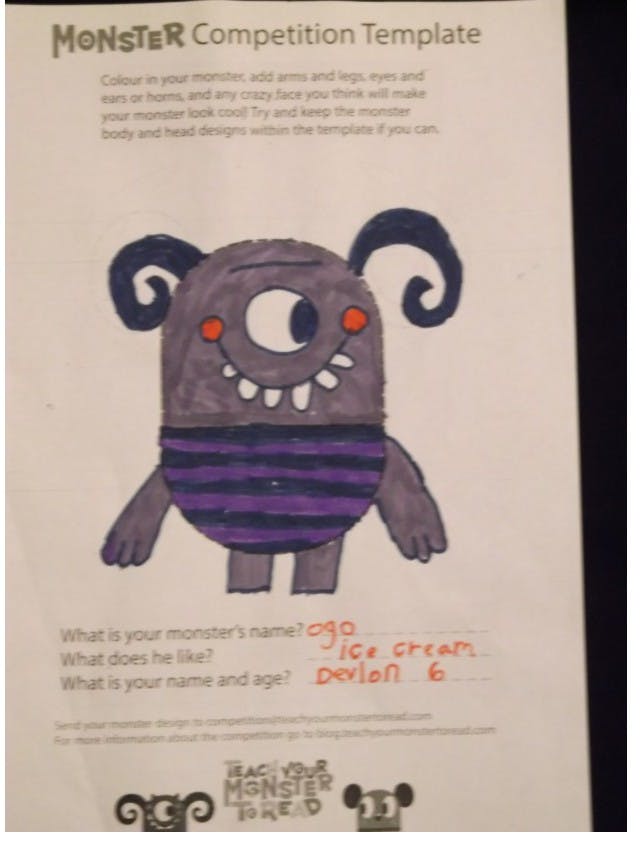 Smiley was chosen because:
"We love his rainbow horns. We think he would probably live in the cloud village."
Oro was picked because:
"He is very professionally drawn and looks like he really belongs in the game. He could be the cousin of anyone's little monster."
They are both beautiful and characterful designs, it was hard to miss them!
We have been overwhelmed by the awesome response to the competition and to the game over the past few weeks. It's been really fun to see all the imaginative monsters that have come through! Thank you for spending your time creating the them and sharing them with us.
Here is an online gallery of all the fabulous entries! Enjoy!