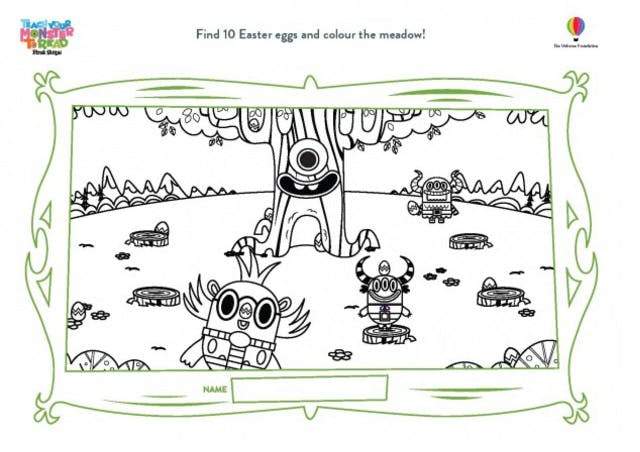 We have a fun-filled Easter themed activity this month!
The Island King has hidden 10 Easter eggs in this picture. Can you help the Monsters find all the eggs?
Once you have finished finding the eggs colour in the picture and send it in to Teach Your Monster to Read. We'd love to see them!
To download and print the the picture click on this link: Easter egg hunt
Happy hunting!!