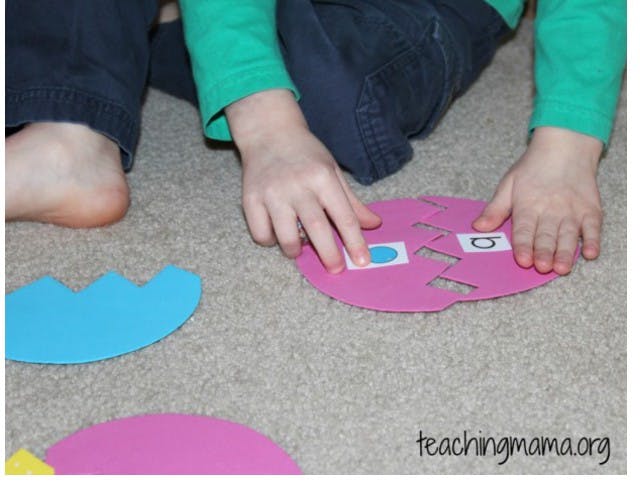 Play this simple letter sound matching game that helps children match the phonemes to their corresponding graphemes.
Ask the children to call out the name of the object on the image and then the letter sound and match the right ones together.
This is fun way to introduce the different letter-sounds.
For more information on how to play and create this activity go to the Teaching Mama blog.