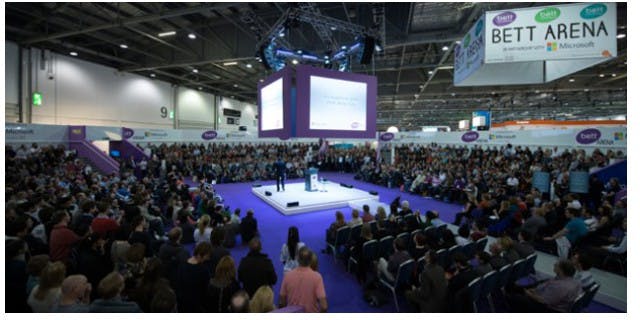 The Teach Your Monster to Read team will be attending the BETT Show in London this month (22nd – 25th January) and we're really excited!
The BETT Show is the number one show for educational technology and learning in the UK and many big names in the business will be attending. This years' speakers include Sir Ranulph Fiennes, Lord David Puttnam and Richard Gerver.
Attending the show is a fantastic way to find out what is new and what technology really inspires teachers in the classroom.
We're really excited to be going to BETT as it's a chance for the team to meet teachers and educators face-to-face.
This year we'd like to talk to teachers about some improvements we're thinking of making. If you have 30 minutes free at the show then we'd love to meet you.
We're specifically looking for primary teachers who are involved in any way with reading. You don't need to have used Teach Your Monster to Read before, we're keen to hear from teachers who are completely new to the game and those who are frequent players, so do pass this on to friends and colleagues who are attending the show but haven't played the game.
As a thank you for your time we'd like to offer those who meet us £50 worth of Usborne books.
Teach Your Monster to Read will be on the Edmix Pavillion (Hall/Stand B228) and we're taking appointments on Wednesday 22nd January, Thursday 23rd January and Friday 24th January.
Please sign up to this Doodle calendar with the time you would like to attend. http://doodle.com/kmhgx5rp5aai4uah and email [email protected] to confirm your contact details. Thanks!
Also on the stand…
We'll be giving some free foldable monsters and badges and they'll be a monster photo competition each day of BETT to win £150 worth of Usborne books and a Teach Your Monster to Read kids T-shirt!
More details to follow.