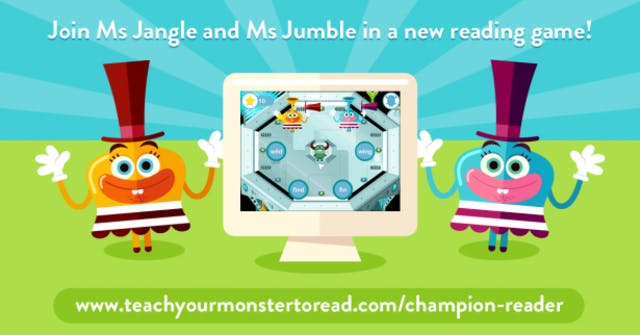 We're excited to announce the launch of our fantastic new game Teach Your Monster to Read 3: Champion Reader – it's our biggest adventure yet!
Building on children's existing reading knowledge, this new adventure offers extended phonics and reading practice for young learners.
Take your monster on a brilliant new adventure. Visit a universe full of dazzling planets and curious characters.
Your mission is to defeat the horrible Goblin Prince and become a Champion Reader!
Champion Reader is completely free to play online.
Find out more about this game and the Teach Your Monster to Read series.