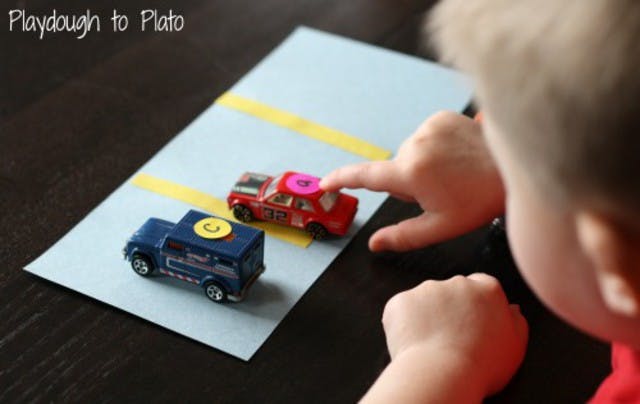 This fun phonics resource was found on the I can teach my child blog.
A lot of kids love playing with cars and will park and drive those cars everywhere. Combine cars and learning phonics by playing the car park game. This will help them with blending and segmenting.
For more details about how to create and play the game then click here: Car park game.
Monster tip: some children may find it easier to hear digraphs at the beginning of words but adding words with the digraph at the end can add an extra challenge.
If you have any other successful phonics games, activities and resources you've made for your students and children then please do send a link. We'd love to see what works for you!