Last week, the team at Teach Your Monster to Read attended our first trade show! We were exhibiting at BETT: the biggest Educational Technology event in Europe.
Our stand was was on the Edtech Pavillion: an interesting space full of new start-up companies, hoping to find new customers within education and compete with the larger organisations filling the main hall at BETT.
The show was very busy from day one!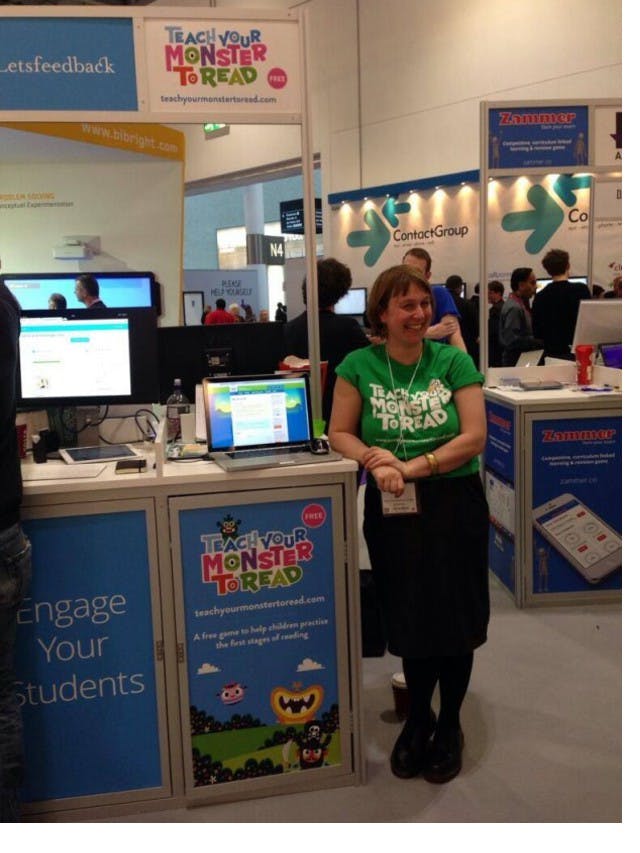 Our main aim was to introduce our phonics game Teach Your Monster to Read to Primary Teachers, Headteachers, ICT Co-ordinators, Educational Consultants and Journalists.
Our other objective at BETT was to gather feedback from teachers about the game, helping us to improve the user experience and make the website more teacher-friendly. We met some fantastic teachers who've helped us a great deal – thank you Janie, Susan, Lee, Annette, Dawn, Alison, Sarah and Nas!
The BETT Show itself is a huge event, with companies showing the best in educational technology and publishing. It's fascinating to see what's out there.
A few companies particularly caught my eye:
Little Bridge – a wonderful and detailed world created to teach the English, includes apps, online games and engaging characters.
Classroom of the 80s – essentially a chance to play some retro 80s arcade games (inspired!) but also include teaching packages for students to learn programming using the BBC's BASIC software.
Raspberry Pi were there, demonstrating all you can do with a low-cost, tiny computer – think robots!
Dynamo Maths looked interesting and an effective maths resource – particularly geared towards learners with dyscalculia and learning difficulties with maths.
On a personal note, i saw my first 3D printer in action. Here it is making a tiny Taj Mahal.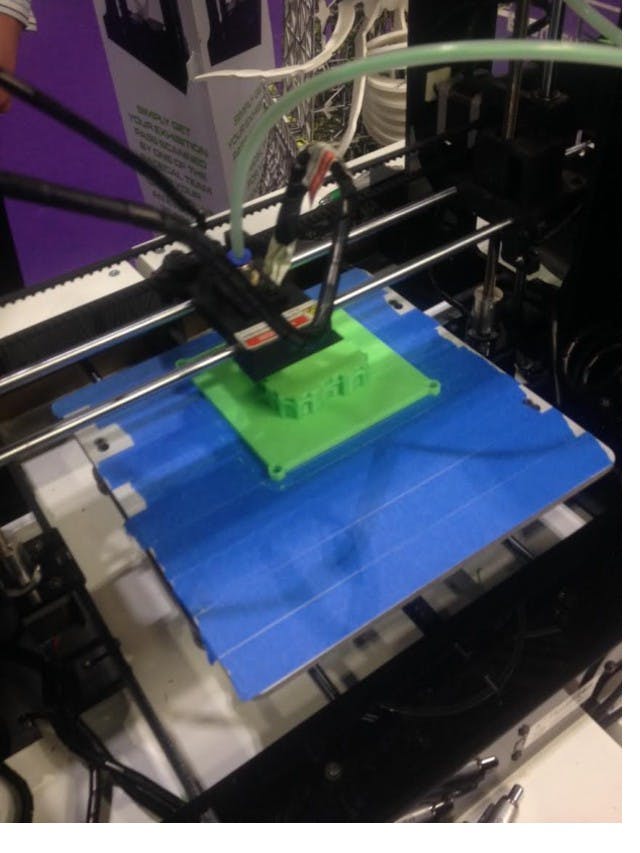 I also heard Sir Ranulph Fiennes speak about his incredible adventures across the globe. Awe-inspiring and he is also funny too!
Lastly I attended the final keynote debate, addressed by 'learning adventurer', Tim Rylands, Tomorrow's World's, Maggie Philbin and Facebook Policy Director, Simon Milner who gave us their thoughts on the future of education.
"Technology should not replace the teacher, but it could replace the classroom" said Tim Rylands – it's an interesting one to think about.